Smoked Sausage And Chicken Sandwich
Topped With Bell Peppers, Onions, Mayo And Provolone Cheese. Served With Fries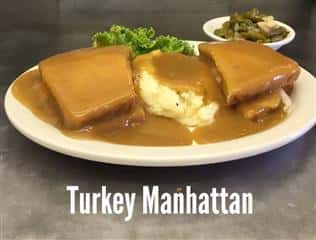 Manhattan Day
Slow roasted roast beef or oven roasted turkey piled high on white bread with mashed potatoes, smothered with gravy and served with a vegetable.
Burger Of The Week - Pizza Burger
Certified Black Angus Beef, Pepperoni, Green Peppers, Pizza Sauce And Topped With Mozzarella Cheese. Served With Unlimited Fries.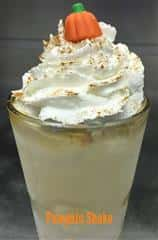 Pumpkin Shake (Limited Time)
Hand Dipped Premium Ice Cream, With Real Pumpkin And Our Special Blend Of Spices. Topped With Whipped Cream. Cinnamon And A Candy Corn Pumpkin.